Same Day Crowns
CEREC® technology allows Keystone Dental to provide same day, custom porcelain crowns!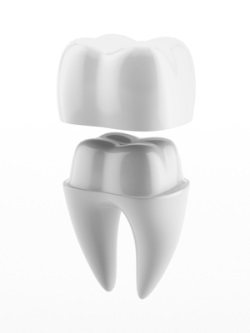 CEREC is the CAD/CAM system for all-ceramic tooth restorations (same day crowns) – normally completed in one single appointment. Thanks to the modern computerized cad/cam technology we can essentially "make" your new tooth cap while you wait comfortably in our office. Normally we can do this in just one visit – and save you hours of your valuable time!
The CEREC brand same day crowns are the best technology on the market:
The most used dental CAD/CAM system worldwide
Almost 30 years of successful continuous development
Over 28 million restorations placed
More than 250 scientific studies documenting clinical security
Proven long-term survival rate of 95%
Why not give us a call today at 719-596-0212 or contact our office HERE and let Dr. Lamb show you how new CEREC® porcelain same day crowns will look beautiful in your mouth – and will save you time!